When I was in grade school, I remember being absolutely petrified of raising my hand and speaking up in class. I didn't like to ask questions because I wasn't sure of the reaction that I would get. I would think, "Maybe I'm stupid since I don't understand what the person is saying". When I was involved in a conversation, just like Joey from Friends, when I didn't understand something that was said, I would just nod as if I understood. I was always afraid of using words that I wasn't 100% sure were used correctly.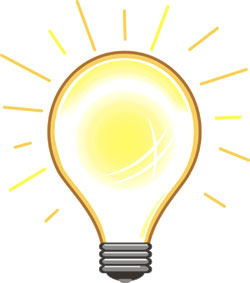 As the years went by, I felt myself falling behind more and more and each time I had a question, I held it in because if I would have looked stupid in 1st grade, image how stupid I would look if I don't know that information by the 5th grade. It just kept on getting worse. As time went on I was hurting myself more and more by being embarrassed to ask a simple question.
Looking back I can see that if I had just asked the questions I had when they first came up, I would not have fallen behind. Knowledge is like building a skyscraper. You can build it up as high as you want but you need a solid foundation and you have to build each level, one at a time. You can't start out on top and work your way down.
Many people have this problem and just keep falling behind, whether it is in school, current events, technology or anything else. The way we learn is by asking questions.
One of my favorite stories about asking questions is Thomas A. Edison. He was an extremely curious child and would ask questions to anyone who would listen and even some who wouldn't. People around him got frustrated because he asked so many questions. It was this curiosity and drive that led Thomas to his many inventions such as the telegraph and the light bulb.
Today we are luckier than ever to have the World Wide Web with sites like www.dictionary.com and www.wikipedia.org that put a world of knowledge into our hands. Even with the internet, asking questions will still help us get ahead. The internet is just an extra resource that puts us today over people 20 years ago.
We are in the information age now and information is king. The more you know, the better off you are. So go ahead and start asking questions, because the most successful people are the people that don't care about looking stupid and ask the questions.